Frequently Asked Questions
Thing that you must know about our services
How Hybrid Networks Work
In today's business, the demand for Internet services has significant increased, becoming the vital pulse of businesses and more than just for staying connected. MyKRIS's Hybrid solution offers the benefits obtained from both wired and wireless networks by tailoring both…
Meet WISP, The Wireless Future of Internet Service
DSL, cable and wireless Internet service are all forms of broadband Internet. This means that they each transmit information digitally (as bits of data) at speeds considerably higher than traditional dial-up service. DSL transmits this information across copper telephone lines and wires…
Take advantage of Hybrid Networking
The IT industry is constantly changing and evolving, as it needs to accommodate the needs of more than a billion users worldwide – in order for that to happen, IT specialists need to update social networking platforms, to maintain cloud services and SaaS applications upgraded and fully functional…
Reasons You Need to Invest in High-Speed Internet Access
High speed internet access in Malaysia is extremely important in encouraging better communication between businesses and their clients, besides enabling access to lots of information in a quick and easy way. Most businesses in find that high speed internet access Malaysia connection save businesses money in the…
Best Effort Internet vs Dedicated Internet Access
Most consumer-level internet service plans are "best-effort" internet plans. What does that mean? If you're purchasing a 20Mbps best-effort plan, consider it a good faith estimate of service up to 20Mbps at its optimum. "best-effort" because they're typically shared data lines amongst many customers like yourself….
How will Bandwidth On-Demand Work?
Require additional bandwidth on a temporary basis for the following types of situations: Ad-hoc video conferences and other forms of unified communications that cannot suffer from latency issues (e.g. streaming of corporate announcements, live training)…
Metro Ethernet Services - A Technical Overview
Unlike VPN's and MPLS networks, Metro Ethernet is not a router based technology. Ethernet operates at the more fundamental transport layer, and creates point to point or point to multi-point paths using switches rather than routers. This means that in an Ethernet WAN, your carrier is essentially handing you…
Wireless Broadband Benefits
Wireless Broadband has been gaining tremendous traction in Malaysia. This did not happen with no reasons. There are obvious benefits one can enjoy from using wireless broadband. Wireless broadband allows you to connect to the internet from any gadgets without the need for wired…
What Are Managed WAN Services and Why Do I Need Them?
Managed Wide Area Network (WAN) is an important component for your IT and business operations. The WAN service takes dedicated resources, hardware, software and latest applications to properly manage it.
How Do I Choose the Best Internet Service Provider?
There are several areas one can look into to judge whether or not they should be your reliable internet service provider. – Download and Upload Speed. Everybody wants fast internet access. Make sure you compare the speed they promise in your package…
What is The Best Wireless Broadband Internet in Malaysia for You?
MyKRIS offers a wide gamut of different wireless broadband Internet services for different needs. Many will be torn between the major broadband service providers in the market today.
MyKRIS Asia Sdn Bhd
MyKRIS Avenue
C-1-G, The Link 2
Jalan Jalil Perkasa 1
Bukit Jalil
57000, Kuala Lumpur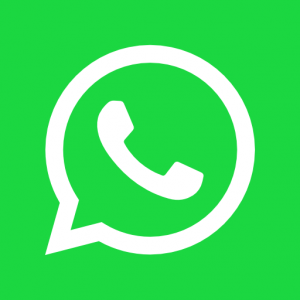 Business Hotline
0126852044