Accelerate Your Career Growth With A Personal Touch
It's rare and unheard of for a big corporation to put people first before profit, and MyKRIS does it to make sure you find success in your career. We have openings for below positions:
1. Sales and Marketing
2. Cyber Security and Network Engineer
3. Wireless Engineer
4. Pentest
5. Wireman PW4 ( with valid GDL License)
If you're keen to accelerate your career growth with us, email your CV to hr@mykris.net to discuss about the job opportunities you want.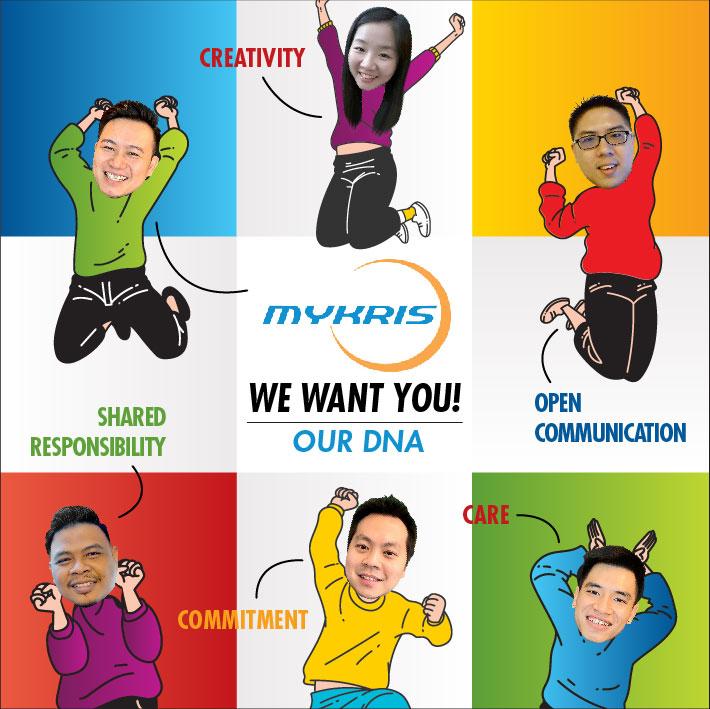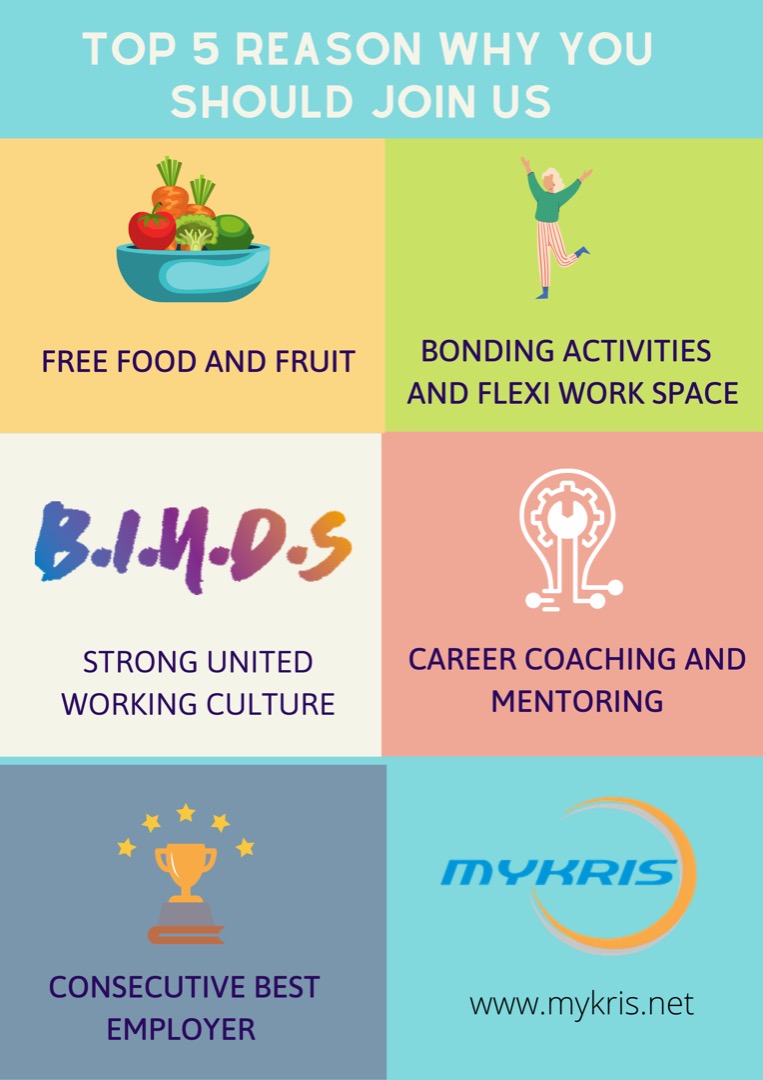 5 Reason Why You
Should Join US
We call our workplace "Harmony Home", and our colleagues "Family". It's here that you get to experience a unique collaboration where colleagues from different departments work together to solve issues. This is the bond in our DNA that BINDS us together, where everyone is approachable regardless of their position and level in the company. Any disparities with colleagues or on employment and benefit are patiently resolved through "Open Communication for a Win-win Situation".
MyKRIS Asia Sdn Bhd
MyKRIS Avenue
C-1-G, The Link 2
Jalan Jalil Perkasa 1
Bukit Jalil
57000, Kuala Lumpur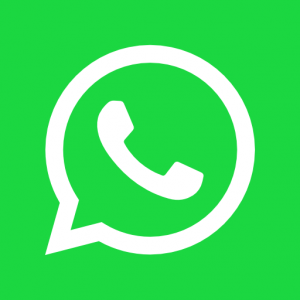 Business Hotline
0126852044